We are committed to the ongoing training of our professionals. We stand out for our dedication to the highest quality in equipment, processes, and our unwavering commitment to our clients.
More than 80 courses to train our staff
We are a company 100% focused on quality
We use the best equipment globally
We help your company achieve energy independence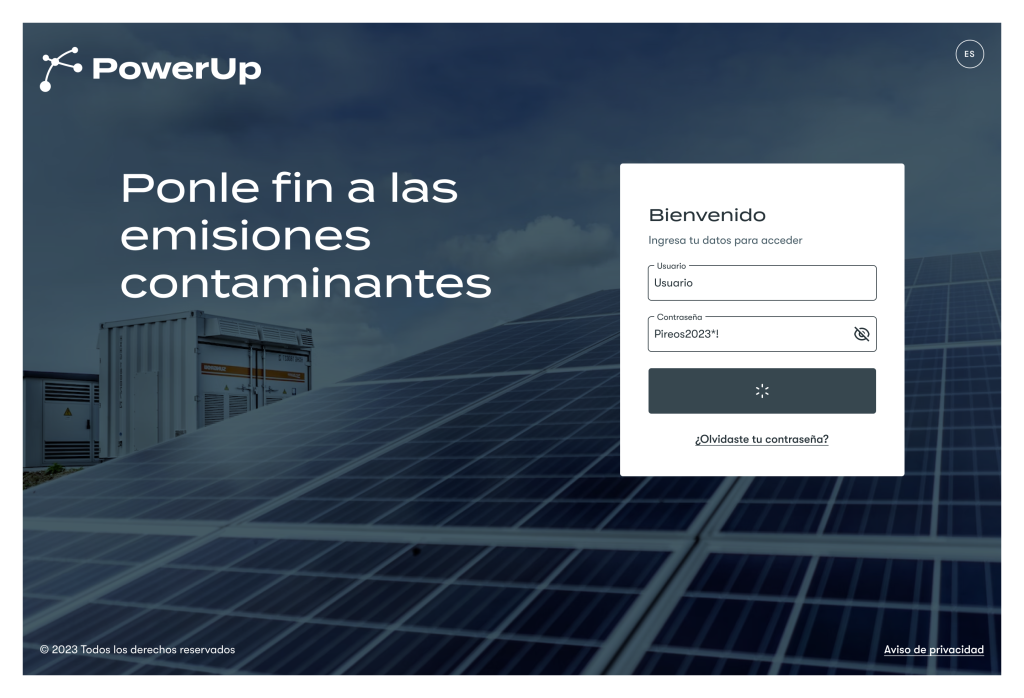 PIREOS offers you its exclusive monitoring and control platform, PowerUP®, so you can be fully informed in real-time about the performance of your solar or energy storage systems.

PowerUP® is the best tool on the market for diagnosing and tracking your solar energy system.
Operation and Maintenance
Our work doesn't end with the installation of the solar panels
We ensure that your investment is a success throughout its entire lifespan and offer the warranties to back it up, so you can rest easy while the sun works for you.

A well maintained and well operated solar system can generate up to 30% more energy.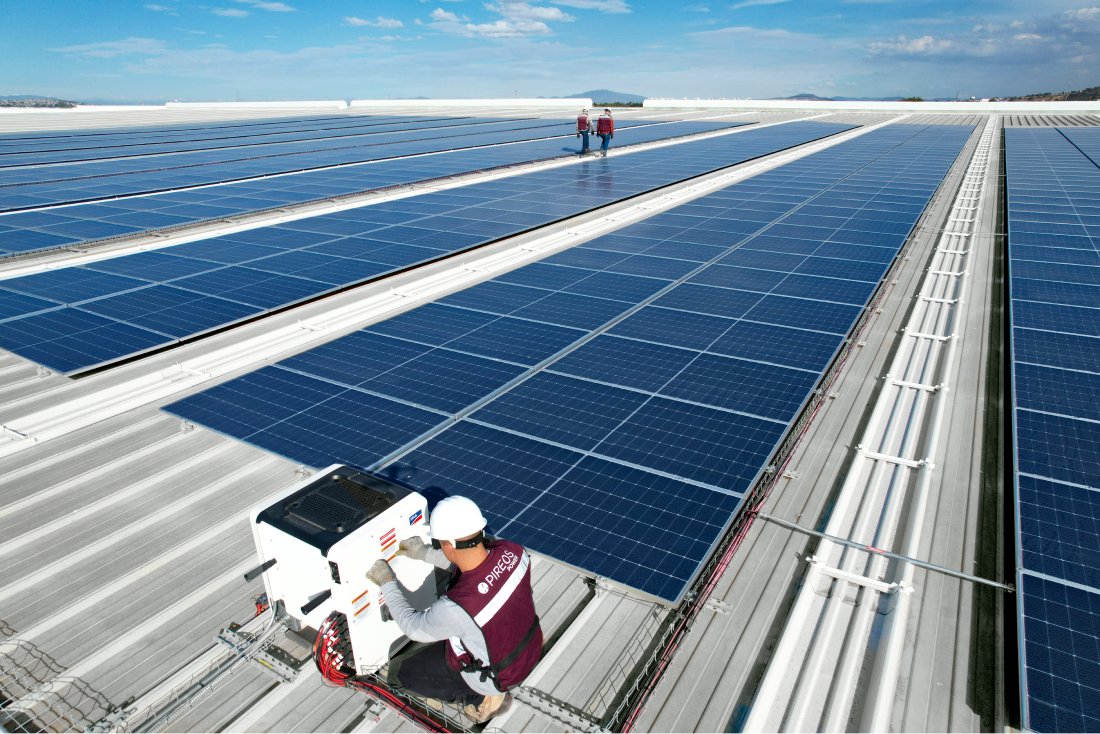 Operation and Maintenance
Our process is designed to simplify your life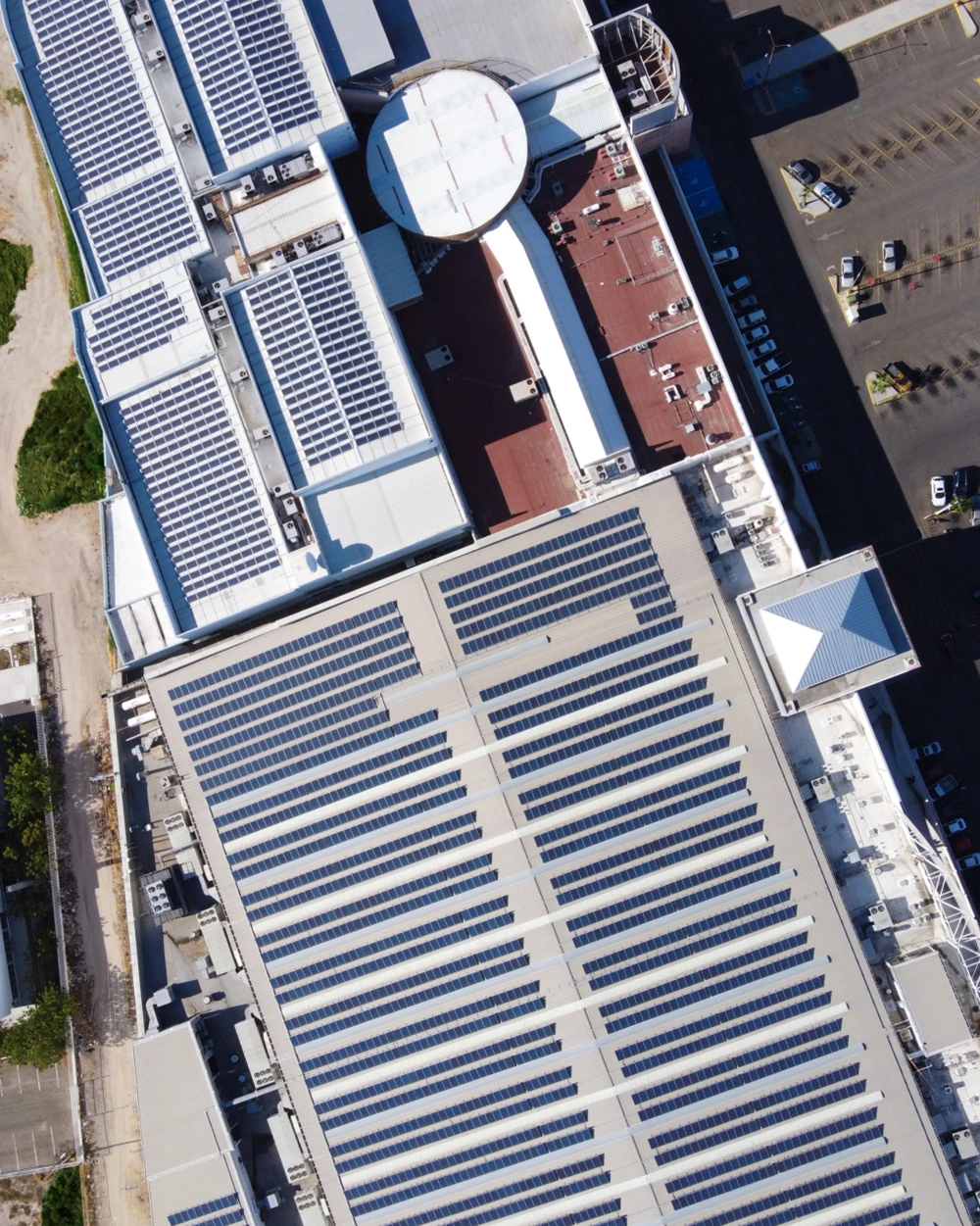 In June 2016, we installed the first energy storage system in Mexico to eliminate CFE consumption during peak hours for an industrial client.
Location: Oaxaca
Capacity: 1 MW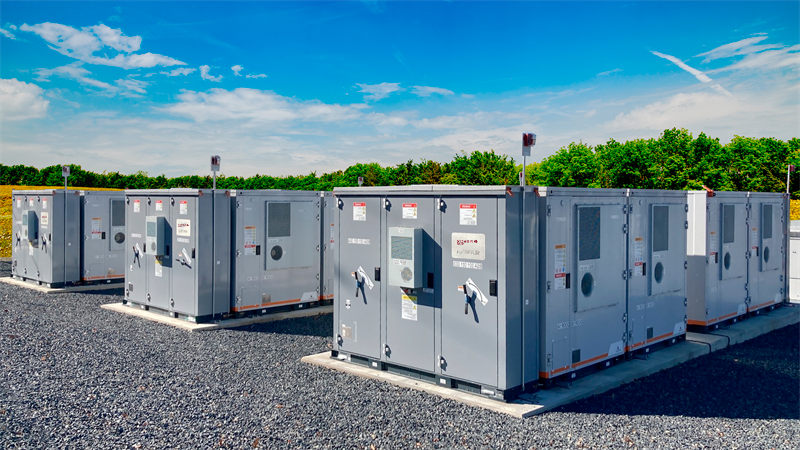 Unique proprietary control system in the market
With our energy storage systems, you can reduce your CFE bill by up to 40%.
The consumption profile of an industrial client when using only CFE energy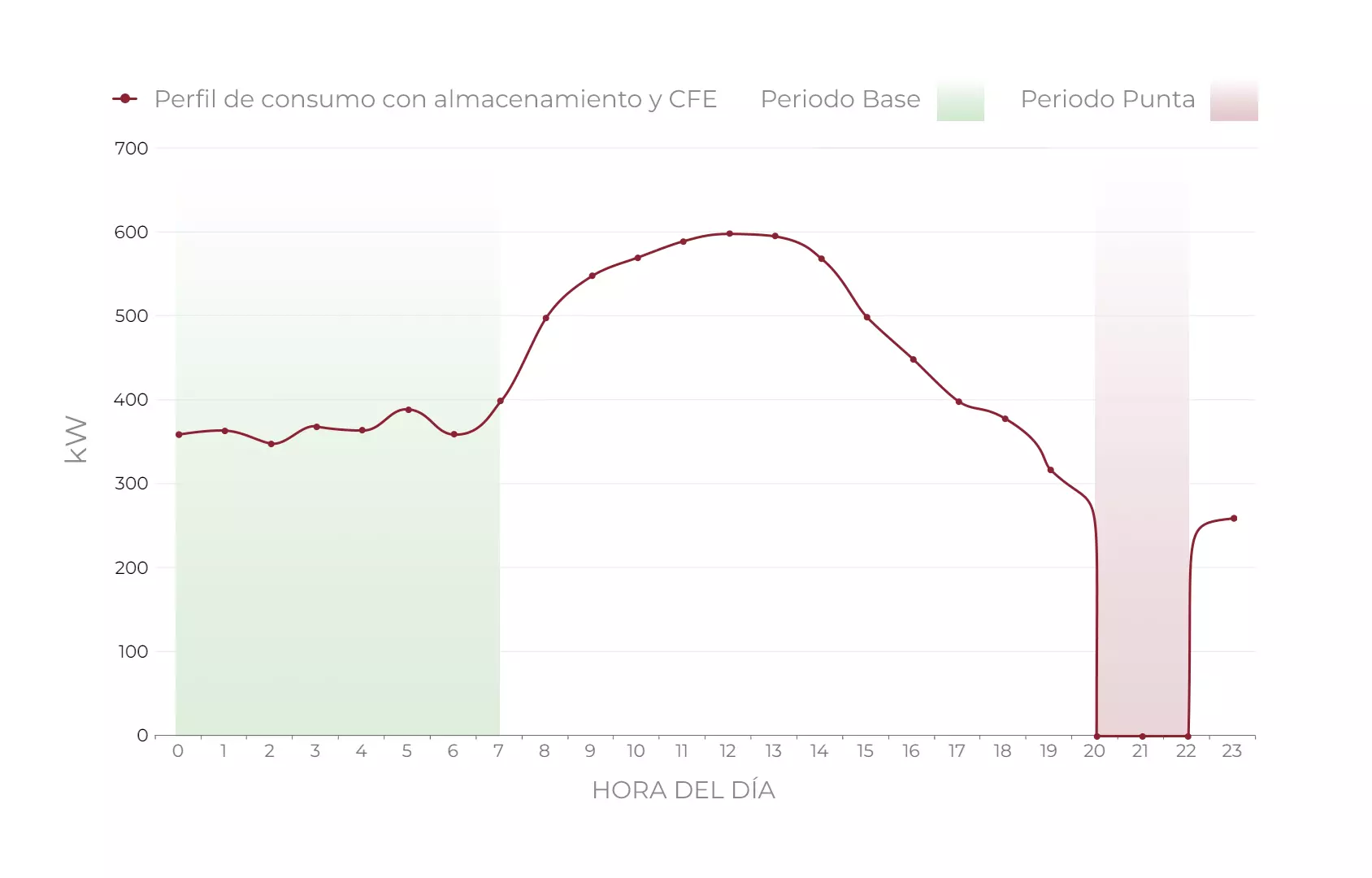 The consumption profile of the same industrial client after the installation of batteries
PIREOS accompanies its clients throughout the lifespan of the system to ensure its performance and keep it in optimal conditions.